In Uganda, Children with special needs are often seen as a curse. At CRANE we believe that they are special gifts from God to special parents and as such, they should be loved and cherished.
CRANE hosts a working group for organisations working with children with special needs. The group meets every 2 months to share ideas and challenges and to refer children to each other. In addition, the organisations work together to plan a Christmas Party and a 'Paralympic' Sports Gala for children with disabilities so that the children are able to compete on a level playing field against children from other places around the city.
Here are some of our recent projects centred around children with special needs:
Annah Goes to School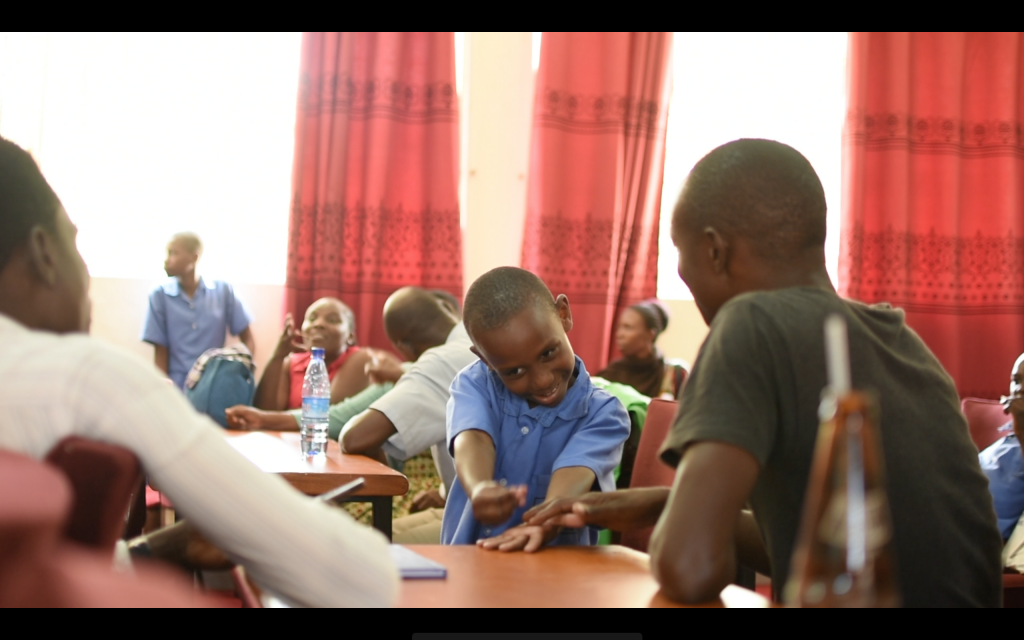 According to UNICEF (2014) approximately 2.5 million Children in Uganda live with some form of disability. However, there is no data on the number of deaf children in Uganda or their literacy levels.
Children At Risk Action Network in partnership with Kyambogo university being represented by Dr. Sam Lutalo-Kiingi and Dr. Goedele from Belgium worked together to see the development of a reader for deaf learners in lower primary schools.
This work received funding from Torfs Shoe Company and Basisschool De Spruween Mechelen and the first installment was received on 28th November 2016, 2nd installment on 3rd February 2017 and 3rd installment on 21st March 2017
The reader was designed to increase availability of resources to support the literacy of deaf learners in Uganda. Ideas to design the reading resource were sought from pupils of two deaf schools; Mulago and Ntinda Schools for the deaf in Kampala city.  The first draft of the book was piloted in the same schools in July 2017. A final copy of the reading resource was then reviewed and evaluated by a team at the National Curriculum Development Centre in September. Dr. Sam made changes recommended by NCDC and sent the final copy of the book to Fountain Publishers at the end of September. Fountain publisher used the month of October to print. The book was launched on 1 November.
Dr. Lutalo-Kiingi built on the already positive relationship he had with the schools for deaf children. It was easy to conduct a baseline study that informed the development of a book. Piloting the book in the two schools for the deaf was as easy because of the already positive relationship.
There was already an existing relationship between CRANE, Kyambogo and the National Curriculum Development Centre and this was helpful for the timely completion of the evaluation process for the book.